It's my party and I'll laugh if I want to!
Check out
Jenn's post
for the details of Isabella's First Birthday Party. Check out my pictures too, cause she is so cute and you can't resist!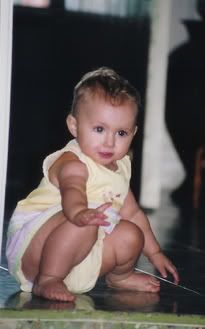 Here I am, getting ready to greet my guests. Does this dress make me look too thin?
HA! Someone got me clothes! Well, I am my mother's daughter...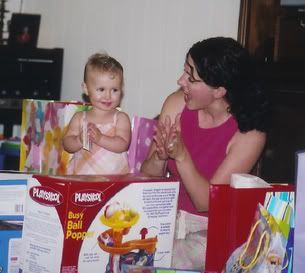 I would like to take this moment to thank my family, friends, and pets...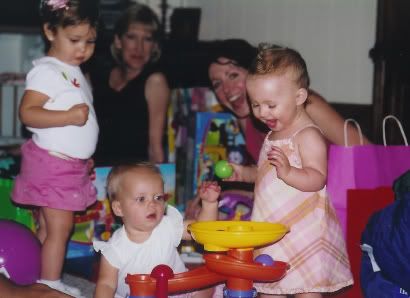 This is my greatest new toy. All my friends are jealous!
Okay, the party girl is getting a *little* messy here...
Thank you, and good night. All of this hostess business is hard work!