Two lies and a truth
I do not believe in posing helpless infants with props to make cute pictures.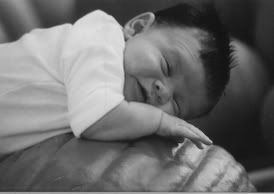 I do not believe in dressing small babies up for Halloween, because it is not like they are going to go trick or treating!
I believe that Daniel and I had an awesome costume this year. Guess what we were!
Happy Halloween, friends!